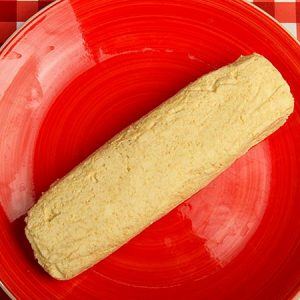 Dijon Horseradish Butter Gluten-Free Recipe
Author: Deena Segal
Prep time: 10 mins
Total time: 10 mins
Developed especially for fish, this Dijon Horseradish Butter enhances the flavor of the fish and adds another level to the flavor profile.
5 tablespoons grass-fed butter, room temperature
2 tablespoons Dijon mustard
2 tablespoons prepared horseradish
Salt and pepper (to taste)
Blend all the ingredients together and place them in a serving crock, butter mold, or an airtight container.
Store in the refrigerator.
Calories: 91
Fat: 10g
Sugar: 0g
Fiber: trace
Protein: trace
Serve at room temperature with fish.

Compound butters make a wonderful hostess gifts and holiday gifts. You can put the butter into a pretty glass jar with a label, or roll it into a log atop plastic wrap. Then take the log and wrap in some butcher paper, twist the ends and tie with twine. Simply add a pretty label and you're good to go!
Recipe by
GlutenSmart.com
at https://www.glutensmart.com/dijon-horseradish-butter-recipe.html