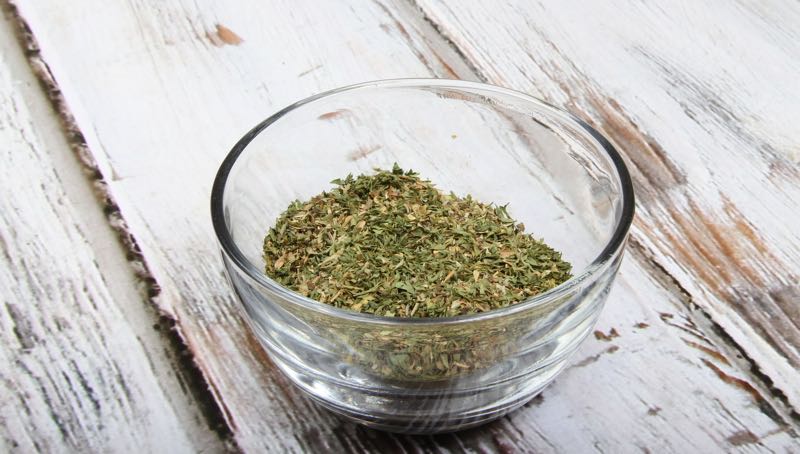 Gluten-Free Mediterranean Herb Spice Blend Recipe
Author: Deena Segal
Prep time: 10 mins
Total time: 10 mins
This flavorful Mediterranean Herb Spice Blend will take your chicken, lamb, fish, and veggies up a notch. Old-World Mediterranean flavors made simple and easy to use. These Low-Carb Gluten-Free flavors compliment your foods without overpowering them. This blend works well with many different menus.
3 tablespoons parsley flakes, dried
3 tablespoons savory leaves, dried
3 tablespoons thyme leaves, dried
3 tablespoons marjoram leaves, dried
1½ tablespoons basil leaves, dried
1 teaspoon bay leaf, ground
1½ tablespoons grated lemon peel, dried
½ teaspoon celery seed
Combine parsley, savory, thyme, marjoram, and basil leaves in a mortar or small bowl.
Crush them thoroughly with a pestle or the back of a wooden spoon.
Add the remaining ingredients and stir well to combine al the herbs and spices thoroughly.
Store in an airtight container.
Spice mixes make great gifts for holidays and house warming parties. Simply pour mixture into a
pretty spice jar
and handwrite a colorful label to affix to the bottle with the name of the blend and "from the kitchen of ...)
Recipe by
GlutenSmart.com
at https://www.glutensmart.com/gluten-free-mediterranean-herb-spice-blend.html