Gluten-Free, No Sugar Added, Paleo, Primal, Vegan, Nut-Free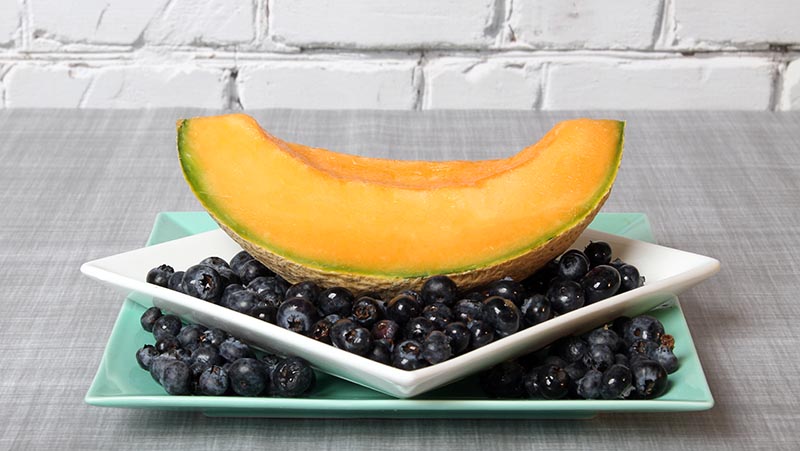 Cantaloupe Boats With Blueberries Gluten-Free Recipe
Cantaloupe Boats With Blueberries Gluten-Free Recipe
After a heavy meal I prefer a light and refreshing gluten-free dessert and fresh fruit is usually my preference. If you don't care for Cantaloupe Boats, feel free to substitute with your own favorite low glycemic fruits. Adding the Swerve Granular Sweetener to the fruit gives it a bit of extra sweetness as well as macerate the fruit which allows the natural sweetness to shine. I have found that frozen organic blueberries work best in this recipe.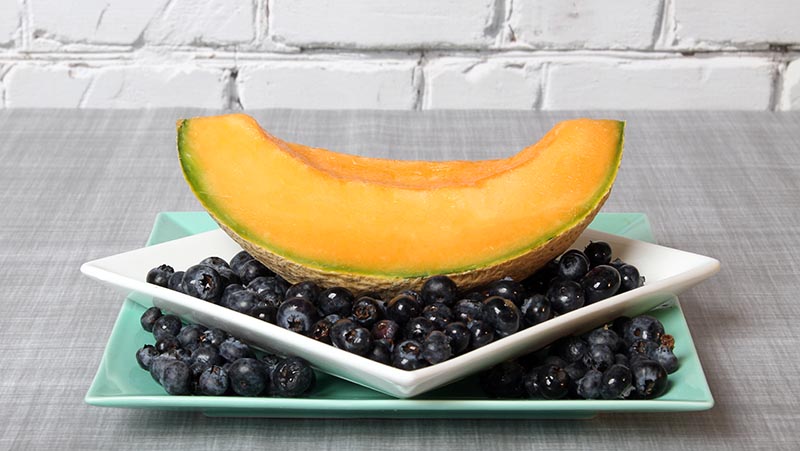 Recipe type:
Gluten-Free, No Sugar Added, Paleo, Primal, Vegan, Nut-Free
Ingredients
⅓ cup frozen, unsweetened blueberries
½ fresh cantaloupe, seeded and sliced into 4 slices
1 tablespoon granular Swerve Granular Sweetener
Fresh mint leaves (optional)
Instructions
Partially thaw the blueberries.
Toss the partially frozen blueberries with the Swerve.
Place a cantaloupe slice on each salad plate and distribute the sweetened blueberries evenly between the 4 plates.
Garnish with a fresh sprig of mint, if desired.
Nutrition Information
Serving size:
Per Serving:
Calories:
31
Fat:
trace
Carbohydrates:
7g (6g Net Carbs)
Sodium:
7mg
Fiber:
1g
Protein:
1g