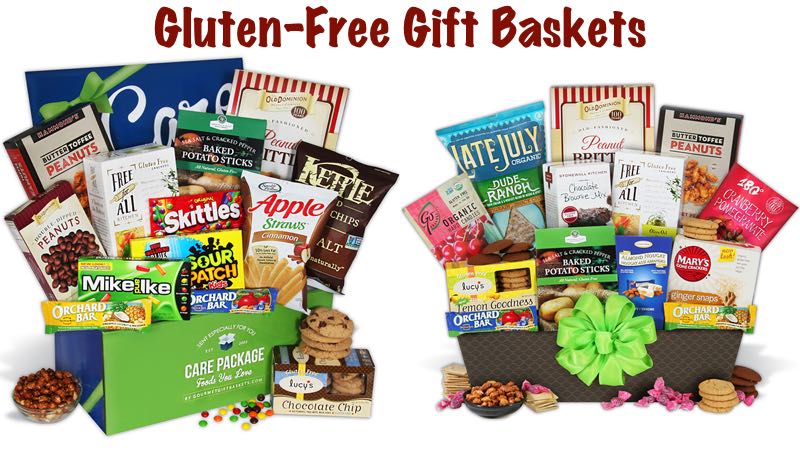 Gluten-Free Gift Baskets
No matter what your budget is, GlutenSmart will show you the perfect gluten free gift basket! Gluten Free Gift Baskets are the perfect gift for your gluten free friends and relatives!
Great To Give… GlutenSmart gluten free gifts make thoughtful, unique gifts that you know nobody else will think to give because the items in them are not available in your local retail stores.
And to Receive… Are you dreading receiving yet another jumbo tin of stale popcorn, your 32nd tie, or even more knockoff perfume? Don't forget to tell your loved ones that you want a GlutenSmart gift basket for yourself! Why should they get all the goodies?
Try a gluten free food basket. You have friends and family who would love a great gluten free gift but you don't know what to buy. Make it easy on yourself and buy your gluten free friends and family members gluten free baskets.
When you order gluten free gift baskets there's no traffic to fight, no trampling crowds, no wrapping, and no mailing. Simply place your order and we will mail your decorated gift basket to you or your loved ones!