Gluten-Free, No Sugar Added, Paleo, Primal, Vegetarian, Nut-Free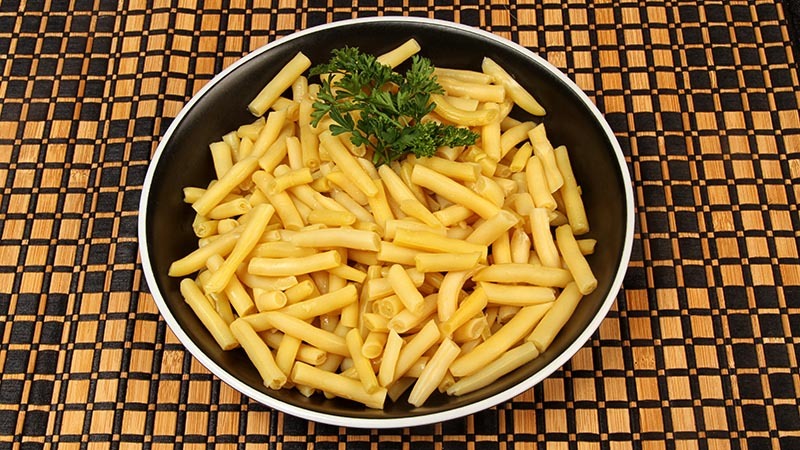 Creamy Buttered Wax Beans Gluten-Free Recipe
Creamy Buttered Wax Beans Gluten-Free Recipe
Creamy Buttered Wax Beans is a Gluten-Free, No Sugar Added side dish which is super quick and easy to make and tastes great with fish, chicken, or beef. If you are unable to get fresh wax beans due to seasonal availability or if time is of the essence, you can use an organic canned bean. Wax beans are in the same family as green beans, however, wax beans tend be lower in natural sugars and carbohydrates and a bit sweeter in taste.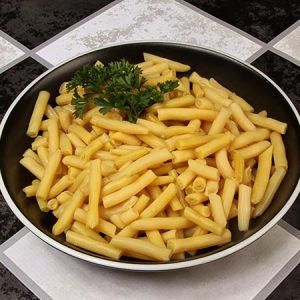 Recipe type:
Gluten-Free, No Sugar Added, Paleo, Primal, Vegetarian, Nut-Free
Prep time:
Cook time:
Total time:
Ingredients
1½ pounds wax beans, fresh
1-2 tablespoons grass-fed butter (to taste)
Salt (to taste)
Pepper (to taste)
Instructions
Trim and steam the wax beans. If using canned beans, open both cans of wax beans and dump the beans and the liquid that they're packed in into a saucepan. Turn the burner onto low or warm, and let them heat.
Drain the beans thoroughly, then toss them with 1-2 tablespoons of butter. Salt and pepper to taste and serve.
Notes
VARIATIONS
If they are seasonably unavailable or you are in a rush, 2 14.5 ounce cans of organic wax beans can be used in place of the fresh beans.
Nutrition Information
Serving size:
½ Cup
Calories:
52
Fat:
6g (50 Calories from Fat)
Trans fat:
0g
Carbohydrates:
trace
Sugar:
0g
Sodium:
59mg
Fiber:
trace
Protein:
trace