Gluten-Free, No Sugar Added, Paleo, Primal, Vegan, Nut-Free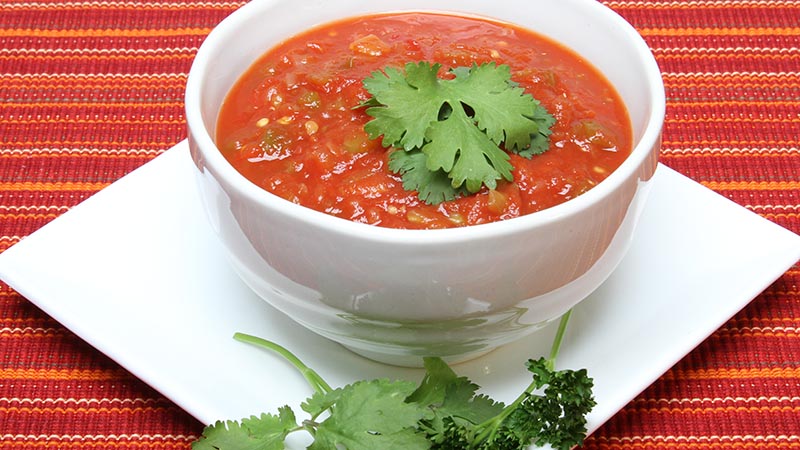 Fresh Tomato Salsa Gluten-Free No Sugar Added Recipe
Fresh Tomato Salsa Gluten-Free No Sugar Added Recipe
It's a very good thing that so many of my friends garden or farm, because I have a very black thumb. I have come to rely on the bounty of produce they gift me each summer and fall. My family will not eat plain old tomatoes but we will all eat this tasty, gluten-free fresh tomato salsa; this recipe is my answer to no tomatoes on our salads. I like the more subtle taste of Serrano peppers, but if you prefer jalapenos then go for it. If you are a canning person, go ahead and make as much as you like and can it for use in future months or to save for hostess gifts. I promise your host will thank you for it!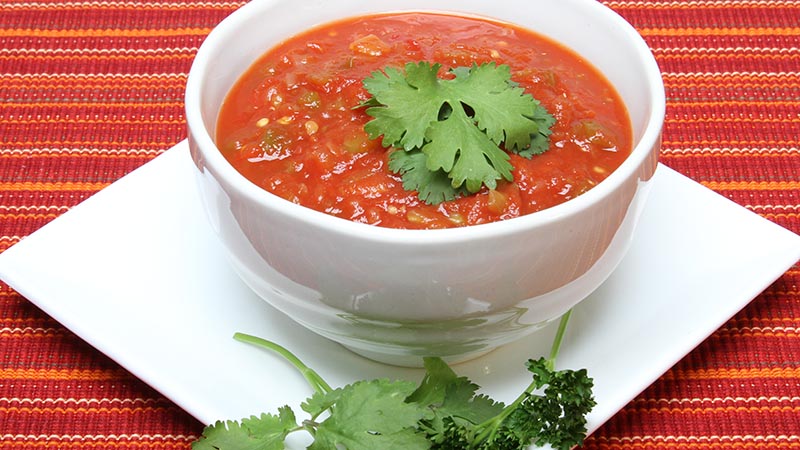 Recipe type:
Gluten-Free, No Sugar Added, Paleo, Primal, Vegan, Nut-Free
Prep time:
Cook time:
Total time:
Ingredients
3½ cups tomatoes, peeled and chopped
1 medium green pepper, chopped
1 medium sweet onion, chopped
2 serrano peppers, seeded and chopped
2 teaspoons salt
1 garlic clove, minced
¾ teaspoon ground cumin
½ can (3 ounces) tomato paste
¼ cup apple cider vinegar
1½ tablespoon lime juice
¼ cup cilantro, chopped
Instructions
In a large saucepan, combine tomatoes, green pepper, onion, Serrano peppers, salt, garlic, and cumin; mix well.
Stir in apple cider vinegar, tomato paste, and lemon juice.
Bring to a boil and reduce heat.
Simmer uncovered for 40 minutes, stirring often.
Remove from heat and mix in the chopped cilantro.
Cool to room temperature, then cover and refrigerate to chill.
Notes
Because the oils in Serrano pepper can burn your skin and eyes, I suggest wearing disposable gloves when cutting them. Avoid touching your face while cutting the peppers and remove gloves carefully and wash hands well with soap and water when done.

VARIATIONS
Jalapeno peppers can be used in place of Serrano peppers.

Lemon juice can be used in place of lime juice.
Nutrition Information
Serving size:
¼ Cup
Calories:
20
Fat:
trace
Trans fat:
0g
Carbohydrates:
5g
Sugar:
0g
Sodium:
314mg
Fiber:
1g
Protein:
1g