Gluten-Free, No Sugar Added, Vegetarian, Dairy-Free, Nut-Free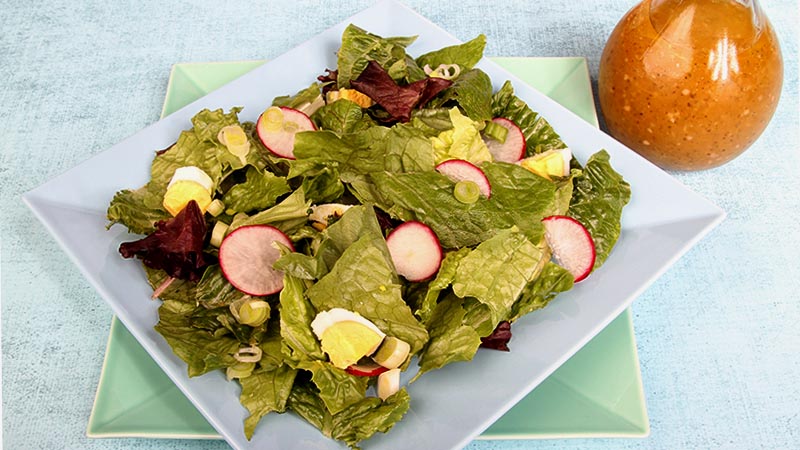 Garden Fresh Salad of Greens Gluten-Free Recipe
Garden Fresh Salad of Greens Gluten-Free Recipe
My Garden Fresh Salad of Greens is one I save for fancier meals. It makes the perfect Gluten-Free salad for a formal meal or for a date night with your honey. Not only does it look elegant on the plate, but it is packed full of nutrients. I would suggest preparing this salad on individual plates rather than family style. Pour your favorite dressing into a pretty salad oil bottle or small pitcher and let everyone pour their own dressing.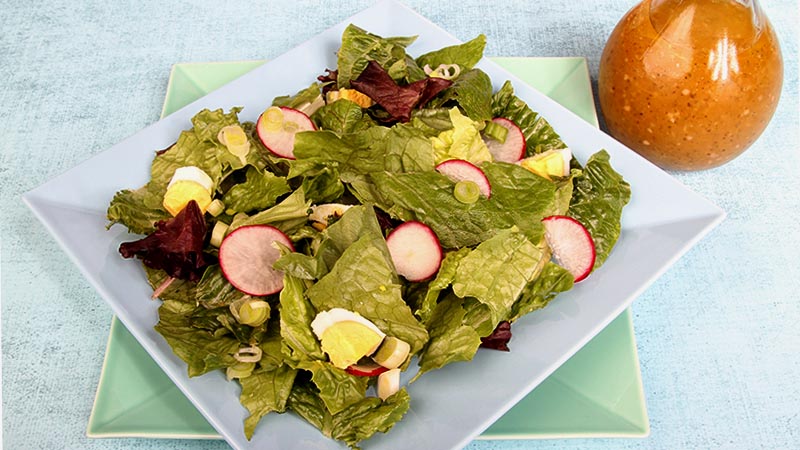 Recipe type:
Gluten-Free, No Sugar Added, Vegetarian, Dairy-Free, Nut-Free
Ingredients
4 cups field greens, prewashed
4 radishes, thinly sliced
1 small yellow tomato, seeded and chopped
2 tablespoons chopped fresh chives or green onions
1 hard-boiled egg, chopped
your choice of salad dressing
Instructions
Divide the field greens evenly between two salad plates or bowls.
Distribute the sliced radishes, chopped tomato, chopped chives or green onions, and chopped hard-boiled egg over the salad greens.
Top with your favorite salad dressing.
Notes
Nutritional information does not include salad dressing.
Nutrition Information
Serving size:
2 Cups
Calories:
68
Fat:
3g (25 Calories from Fat)
Carbohydrates:
6g
Sodium:
83mg
Fiber:
1g
Protein:
5g