Gluten-Free, No Sugar Added, Paleo Optional, Primal Optional, Vegan, Nut-Free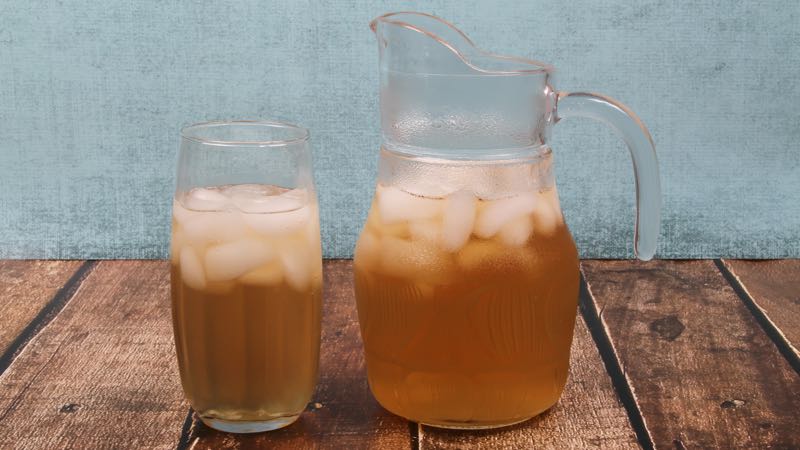 Georgia Peach Sugar-Free Iced Tea Recipe
Georgia Peach Sugar-Free Iced Tea Recipe
Down here in the south, nothing says summer like a nice, tall glass of iced tea. Nothing is more refreshing on a hot summer day than a nice cold glass of Sugar-Free Gluten-Free Iced Tea. I like to incorporate the flavors of summer into my tea and my favorite is Georgia Peach Sugar-Free Iced. Of course, if peach isn't your thing you can use your favorite fruit flavor. I suggest making this tea the night before so you give the flavors time to marry. If you're having a party and you want something with a little kick, feel free to add a dash of tequila to the glass and you can call it a gluten-free margarita.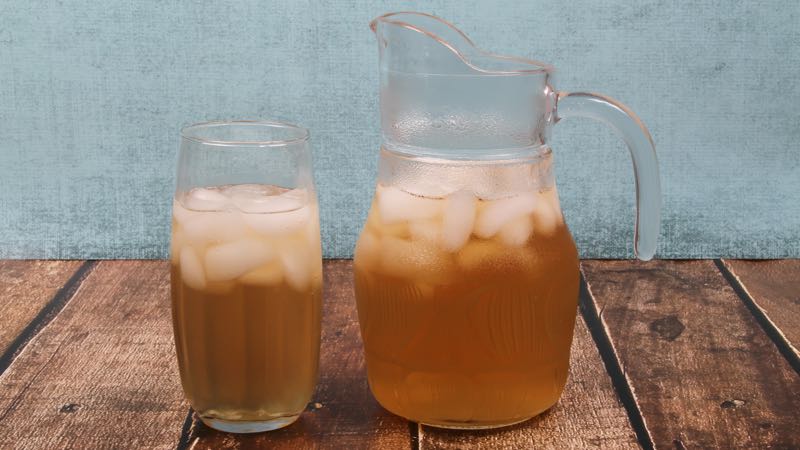 Recipe type:
Gluten-Free, No Sugar Added, Paleo Optional, Primal Optional, Vegan, Nut-Free
Prep time:
Cook time:
Total time:
Instructions
Place the tea bags in a large heatproof gallon-size glass pitcher.
Add the Swerve to the pitcher.
Pour the boiling water into the pitcher, mix well and let it steep for at least 10 minutes.
Once the tea has darkened and the sweetener has dissolved, Remove the tea bags and discard.
Refrigerate the tea until cool.
Remove cooled tea from the refrigerator and add the remaining 2 quarts of cold water and stir.
Add ½ cup of the DaVinci Gourmet Sugar-Free Syrup, stir, and taste test to see if you want to add more.
Serve over lots of ice.
Notes
If you are following a Paleo or Primal diet, you can replace the cold water with peach tea and the Swerve with
coconut sugar
.
VARIATIONS
Green tea can be used in place of black tea.
You can use any sugar-free DaVinci Syrup flavor that you like.
Nutrition Information
Serving size:
8 ounces
Calories:
3
Fat:
0g
Trans fat:
0g
Carbohydrates:
1g
Sugar:
0g
Sodium:
11mg
Fiber:
trace
Protein:
trace
Cholesterol:
0mg