Gluten-Free, No Sugar Added, Nut-Free
Gluten-Free Bakery Style Lemon Blueberry Muffins Recipe
Gluten-Free Bakery Style Lemon Blueberry Muffins Recipe
Gluten-Free Bakery Style Lemon Blueberry Muffins are the perfect addition to any brunch buffet as well as the perfect grab-and-go snack. The freshly grated lemon and orange peel gives these muffins a fresh and surprisingly zippy taste. The addition of the whey powder gives you a boost of protein.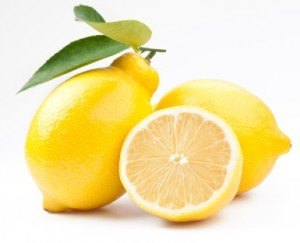 Recipe type:
Gluten-Free, No Sugar Added, Nut-Free
Prep time:
Cook time:
Total time:
Ingredients
nonstick spray or paper muffin liners
3 eggs
3 tablespoons oil
¼ cup heavy cream
1¼ cups vanilla whey protein powder
2 teaspoons gluten-free baking powder
¼ teaspoon cinnamon
1 tablespoon grated lemon rind
½ teaspoon grated orange peel
½ cup blueberries
3 ounces cream cheese, cut into 9 cubes
Instructions
Preheat the oven to 375° F. Line 9 muffin tins with paper liners or spray with nonstick spray.
Combine the eggs, oil, and cream; stir to blend.
Add the whey powder, baking powder, Swerve, cinnamon, lemon rind, and orange rind. Stir until just combined. Do not over-stir or the muffins will be tough.
Gently fold in the blueberries.
Spoon ½ of the batter into the prepared muffin tins.
Place a cube of cream cheese in the center of each.
Fill the tins with the remaining batter, making certain that the batter goes completely over and around the cubes of cream cheese.
Bake for 8-10 minutes, or until the muffins spring back when touched and no longer look moist on the top.
Serve warm.
Nutrition Information
Serving size:
1 Muffin
Calories:
224
Fat:
13g (119 Calories from Fat)
Carbohydrates:
4g (3g Net Carbs)
Sodium:
224mg
Fiber:
1g
Protein:
22g