Gluten-Free, No Sugar Added, Primal, Nut-Free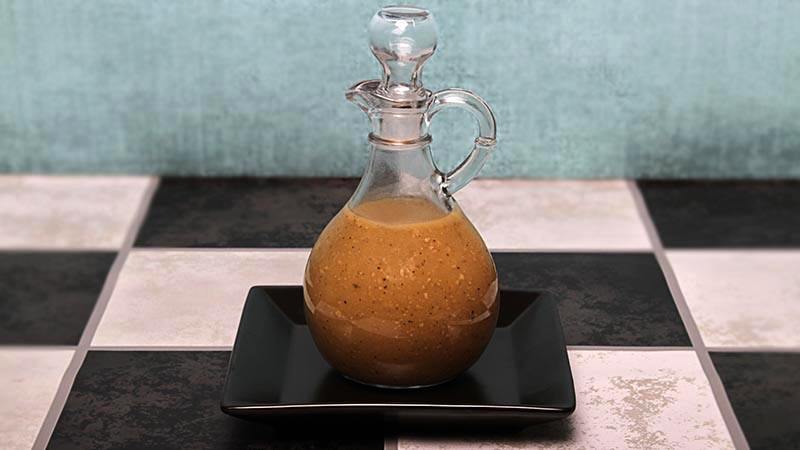 Gluten-Free Caesar Dressing Recipe
Caesar Dressing No Sugar Added Gluten-Free Recipe
Not only is this dressing the main component of a Caesar salad, it makes a spectacular marinade for both fish and chicken. Although No Sugar Added Gluten-Free Caesar dressing is so simple to make, most people purchase it bottled from their local grocery store. This recipe comes together in minutes and is so rich, creamy, and delicious that you'll wonder why you didn't make your own before now!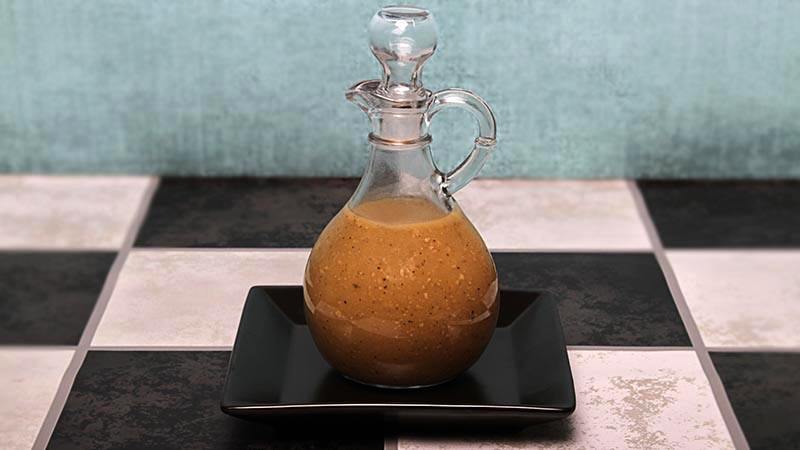 Recipe type:
Gluten-Free, No Sugar Added, Primal, Nut-Free
Ingredients
2 small garlic cloves, minced
1 teaspoon anchovy paste
2 tablespoons lemon juice, freshly squeezed
1 teaspoon vinegar
1 teaspoon Dijon mustard
1 teaspoon Worcestershire sauce
2 tablespoons mayonnaise, best quality
½ cup olive oil
¼ cup finely grated Parmigiano-Reggiano cheese
¼ teaspoon salt
¼ teaspoon freshly ground black pepper
Instructions
In a medium bowl, whisk together the garlic, anchovy paste, lemon juice, vinegar, Dijon mustard and Worcestershire sauce.
Add the mayonnaise, olive oil, Parmigiano-Reggiano, salt and pepper and whisk until well combined.
Taste and adjust to your liking.
Nutrition Information
Serving size:
2 Tablespoons
Calories:
214
Fat:
23g (202 Calories from Fat)
Trans fat:
0g
Carbohydrates:
1g
Sugar:
0g
Sodium:
196mg
Fiber:
trace
Protein:
2g
More
Gluten Free Salad
Recipes.