Gluten-Free, No Sugar Added, Vegetarian, Nut-Free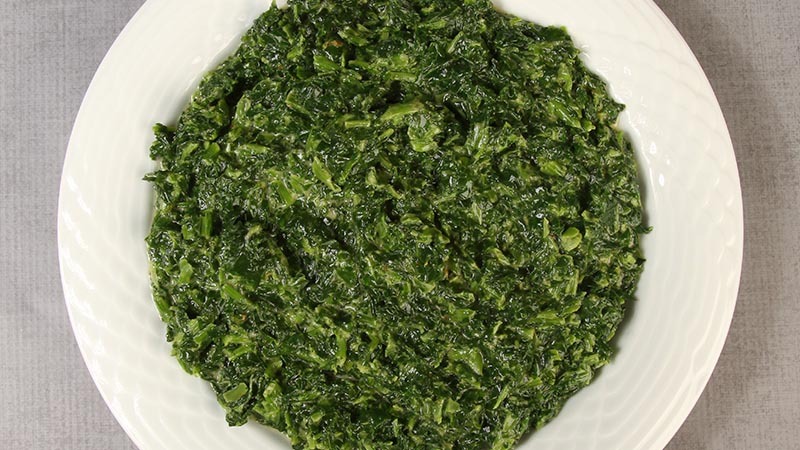 Gluten-Free Creamed Spinach Recipe
Gluten-Free Creamed Spinach Recipe
Gluten-Free creamed spinach is one of my favorite side dishes. Because it is so rich and creamy your kids won't even mind the spinach; mine have grown to love it! You can use fresh spinach in this recipe, but I find the frozen to be a little quicker and easier to work with when creaming. If you have leftovers try adding some to an omelet for an extra special treat.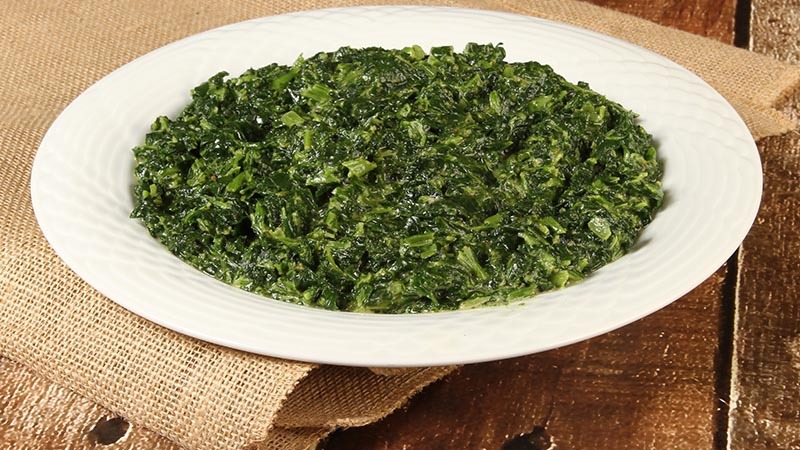 Recipe type:
Gluten-Free, No Sugar Added, Vegetarian, Nut-Free
Prep time:
Cook time:
Total time:
Ingredients
5 tablespoons grass-fed butter, divided
4 tablespoons Healthsmart bake mix
¼ teaspoon salt
¾ cup heavy cream
½ cup water, divided
2 tablespoons onion, minced
2 10-ounce packages frozen chopped organic spinach, thawed with the excess moisture squeezed out
½ cup sour cream
Instructions
Over medium low heat, melt 3 tablespoons of the butter in a saucepan or small skillet. Stir in the low carb bake mix and salt until creamed together.
Combine the heavy cream and ¼ cup of the water. Stir the cream/water mixture into the butter/bake mix a little at a time, whisking constantly.
Increase to medium heat. Continue stirring with the whisk until the mixture becomes thick and smooth.
Remove the saucepan or skillet from the heat and set aside.
Place the remaining 2 tablespoons of butter in a 2 quart saucepan over medium heat, add the minced onions, and cook until the onions are transparent, stirring occasionally.
Add the spinach and remaining ¼ cup of water to the pan, lower the heat and cover. Stir several times until the spinach is almost completely cooked.
When spinach is almost done, add the white sauce and sour cream. Stir well and simmer until completely blended.
Notes
This reheats very well. It can be reheated in a saucepan on the stove or baked at 350° F for 30 minutes, or until it is hot and bubbly.

VARIATIONS
Try slipping a portion of the leftovers into the middle of an omelet.
Nutrition Information
Serving size:
½ Cup
Calories:
286
Fat:
25g (214 Calories from Fat)
Trans fat:
0g
Carbohydrates:
6g (3g Net Carbs)
Sugar:
0g
Sodium:
340mg
Fiber:
3g
Protein:
12g