Gluten-Free, No Sugar Added, Paleo, Primal, Vegan, Nut-Free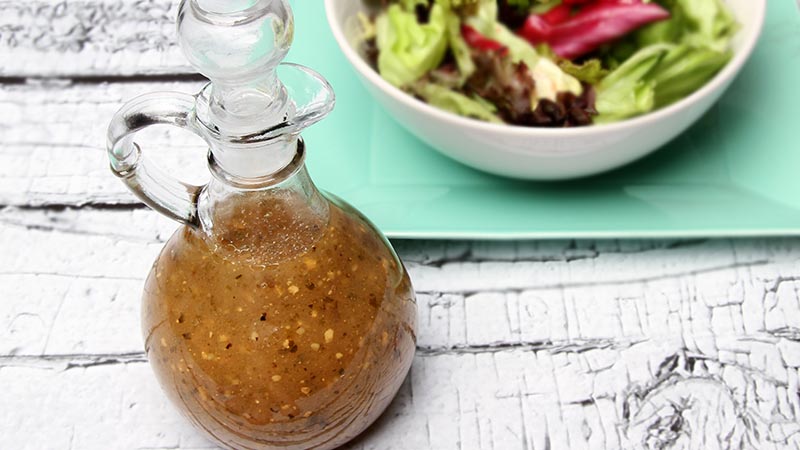 Greek Vinaigrette Dressing Gluten-Free Recipe
Greek Vinaigrette Dressing Gluten-Free Recipe
Growing up in an area with a very large Greek population meant I always had my pick of authentic Greek dishes any time I craved it (which was often). Upon marrying and moving away, I realized that I needed to learn to recreate those dishes on my own because there was no longer a plethora of Greek restaurants or groceries to choose from. This Traditional Greek Vinaigrette Dressing Gluten-Free Recipe was my first attempt at recipe creating, primarily because I don't care for the taste of store-bought dressing. This vinaigrette can be used as a dressing or as a marinade. I like to marinate chicken in it overnight. Not only does the chicken come out flavorful, but it's incredibly moist. Enjoy!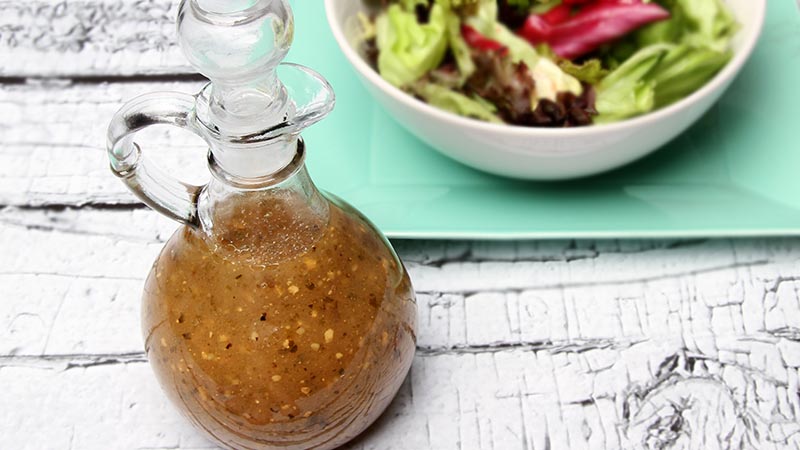 Recipe type:
Gluten-Free, No Sugar Added, Paleo, Primal, Vegan, Nut-Free
Ingredients
½ cup red wine vinegar
3 tablespoon lemon juice, fresh
3 cloves garlic, minced
½ teaspoon Dijon mustard
1 teaspoon oregano, fresh chopped (½ teaspoon dried)
1 tablespoon basil, fresh chopped (1 teaspoon dried)
¾ cup olive oil
Salt and pepper to taste
Instructions
In a medium-sized bowl, combine the first 6 ingredients.
Slowly whisk in the olive oil until blended well.
Season to taste with salt and pepper.
Serve or store for future use.
Notes
This vinaigrette will keep well in an airtight container in the refrigerator for up to 2 weeks.

VARIATIONS
If you are using as a marinade, consider replaced the red wine vinegar with a balsamic vinegar.

For a stronger taste profile, add ½ teaspoon marjoram.
Nutrition Information
Serving size:
2 Tablespoons
Calories:
148
Fat:
16g (142 Calories from Fat)
Trans fat:
0g
Carbohydrates:
1g
Sugar:
0g
Sodium:
3mg
Fiber:
trace
Protein:
trace