Gluten-Free, No Sugar Added, Primal, Vegetarian, Nut-Free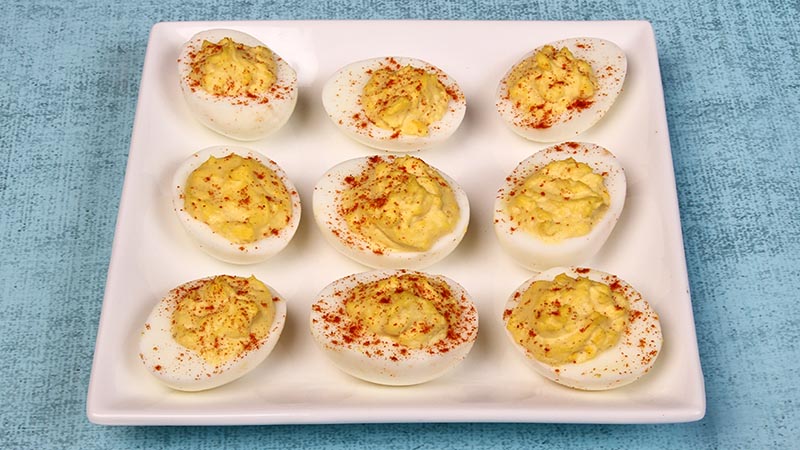 South of the Border Deviled Eggs Gluten-Free Recipe
South of the Border Deviled Eggs Gluten-Free Recipe
South of the Border Deviled Eggs are the perfect Gluten-Free appetizer for any party or Mexican fiesta meal. They are packed full of nutritional goodness and are delicious and satisfying. They are very simple to prepare and take very little time. They can be prepared ahead of time and stored in the refrigerator.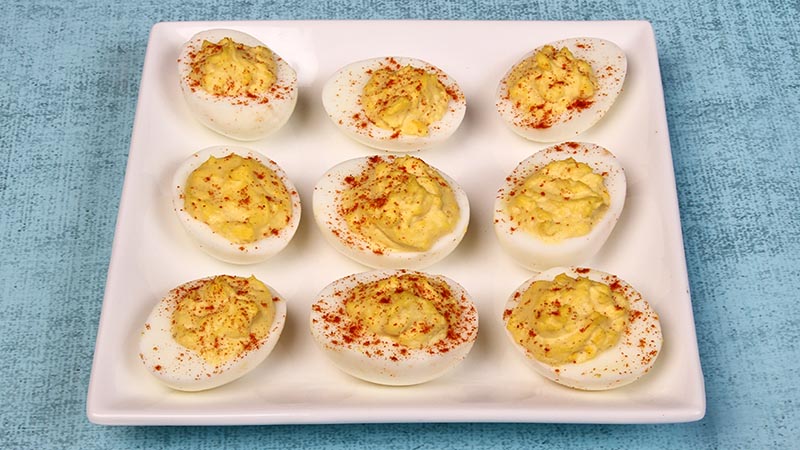 Recipe type:
Gluten-Free, No Sugar Added, Primal, Vegetarian, Nut-Free
Prep time:
Cook time:
Total time:
Ingredients
12 large eggs
⅔ cup no sugar added salsa
1 cup sour cream
Instructions
Hard boil and cool eggs.
Shell the eggs and halve lengthwise.
Remove the egg yolks. Mash the yolks and mix them with the salsa.
Pipe the yolk mixture back into egg whites.
Garnish with dollops of sour cream.
Refrigerate until ready to serve.
Notes
Save any leftovers for breakfasts, lunches, or snacks later. Covered with plastic wrap, they will keep nicely for 2 to 3 days in the refrigerator.
Nutrition Information
Serving size:
½ Egg
Calories:
60
Fat:
5g (40 Calories from Fat)
Trans fat:
0g
Carbohydrates:
1g
Sugar:
0g
Sodium:
71mg
Fiber:
trace
Protein:
4g
Find more
Gluten-Free Appetizer recipes
.