Gluten-Free, No Sugar Added, Paleo Optional, Primal, Vegetarian, Dairy-Free Optional, Nut-Free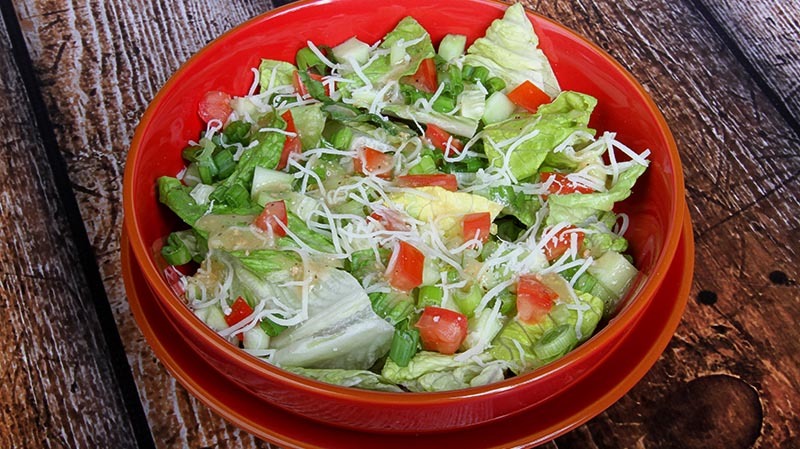 Garden Salad Made Simple Gluten-Free Recipe
Garden Salad Made Simple Gluten-Free Recipe
Salads are versatile. You can make them into a an entire meal, a side dish, or a course preceding the entrée. Sometimes however, you just want a simple side salad; something that doesn't over power the meal. This Gluten-Free, No Sugar Added Garden Salad Made Simple fits the bill. You can, of course alter this recipe in any way to use what you prefer or have on hand.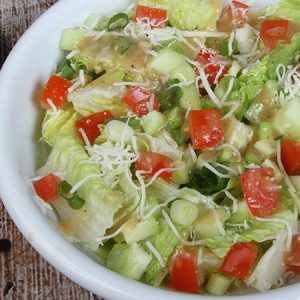 Recipe type:
Gluten-Free, No Sugar Added, Paleo Optional, Primal, Vegetarian, Dairy-Free Optional, Nut-Free
Ingredients
2 cups Italian Blend prewashed mixed salad greens, loosely packed (or lettuce blend of your choice)
½ medium Roma tomato, seeded and chopped
¼ cucumber, peeled and diced
1-2 tablespoons chopped green onion
2-3 tablespoons shredded mozzarella cheese (optional)
Zesty Italian salad dressing (or salad dressing of your choice)
Instructions
Place the salad greens into a bowl or onto a salad plate.
Sprinkle the prepared tomato, cucumber, and green onions over the greens.
Top the salad with the shredded mozzarella cheese, if desired.
Drizzle the zesty Italian salad dressing over the salad only when you are ready to sit down and eat.
Notes
To "chop" green onions quickly and neatly, simply wash the entire bunch of green onions and snip the needed amount off with a pair of kitchen shears.

Nutritional Info does not include the salad dressing.
Nutrition Information
Serving size:
½ Cup
Calories:
29
Fat:
1g (9 Calories from Fat)
Trans fat:
0g
Carbohydrates:
3g (2g net carbs)
Sugar:
0g
Sodium:
27mg
Fiber:
1g
Protein:
2g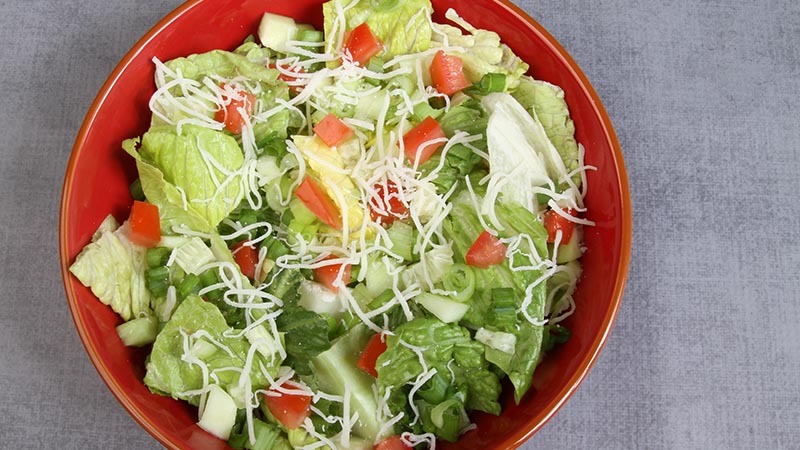 More
Gluten Free Salad
Recipes.