Gluten-Free, No Sugar Added, Vegan, Nut-Free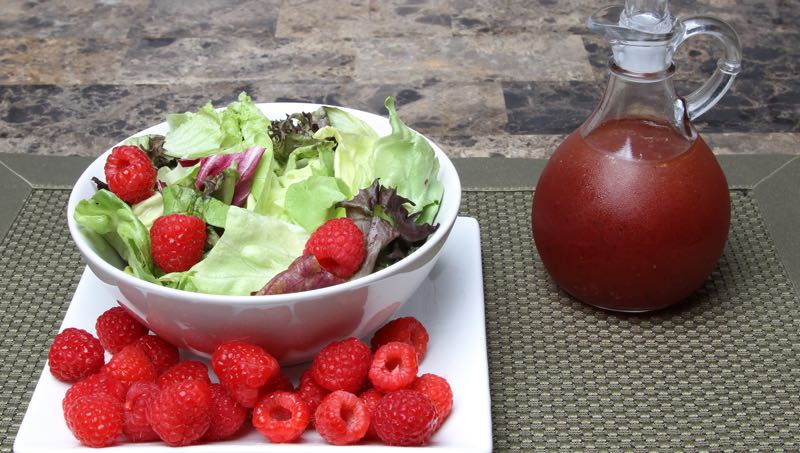 Mixed Greens With Raspberry Vinaigrette Dressing Recipe
Gluten-Free Mixed Greens With Raspberry Vinaigrette Dressing Recipe
This Mixed Greens with Raspberry Vinaigrette Dressing is extra tasty! I love salad as a side dish. It's refreshing, healthy, and I can even go back for second or third helpings. You get the buttery taste of the Boston lettuce and the peppery taste of the arugula and the endive and radicchio give it extra crunch. But the best part of all is the gluten-free Raspberry Vinaigrette. It is both sweet and tangy and makes every meal just a little more special.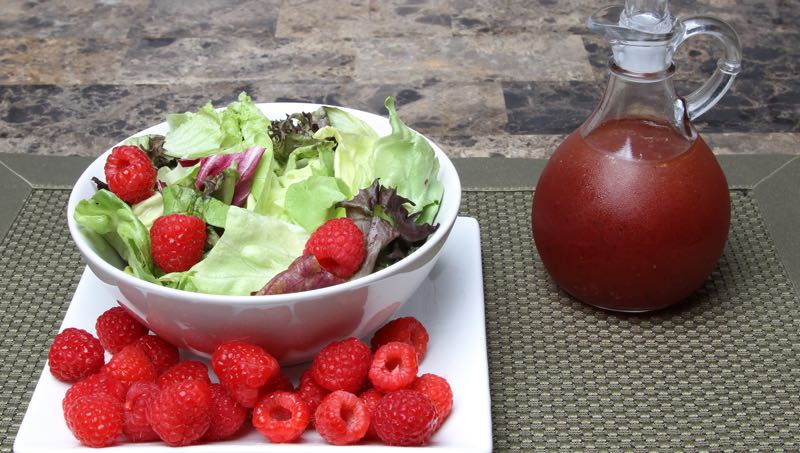 Recipe type:
Gluten-Free, No Sugar Added, Vegan, Nut-Free
Ingredients
1 small head Boston lettuce
1 head red leaf lettuce
1 small head radicchio
1 bunch watercress
1 bunch arugula
2 Belgian endives
fresh red raspberries (optional – for garnish)
Instructions
Wash the greens, drain them thoroughly, and then either pat them dry or spin them dry in a salad spinner.
Tear the lettuces and the radicchio into small pieces.
Remove the stems from the watercress and the arugula.
Slice the endives crosswise or cut them lengthwise into thin slivers.
In a large serving bowl, toss all the greens to mix them thoroughly.
Dress with raspberry vinaigrette salad dressing.
If desired, garnish each salad with 3 raspberries.
Serve.
Nutrition Information
Serving size:
1½ Cups
Calories:
130
Fat:
11g (96 Calories from Fat)
Trans fat:
0g
Carbohydrates:
7g
Sugar:
0g
Sodium:
39mg
Fiber:
5g
Protein:
2g