Gluten-Free, No Sugar Added, Paleo, Primal, Vegan, Dairy-Free, Nut-Free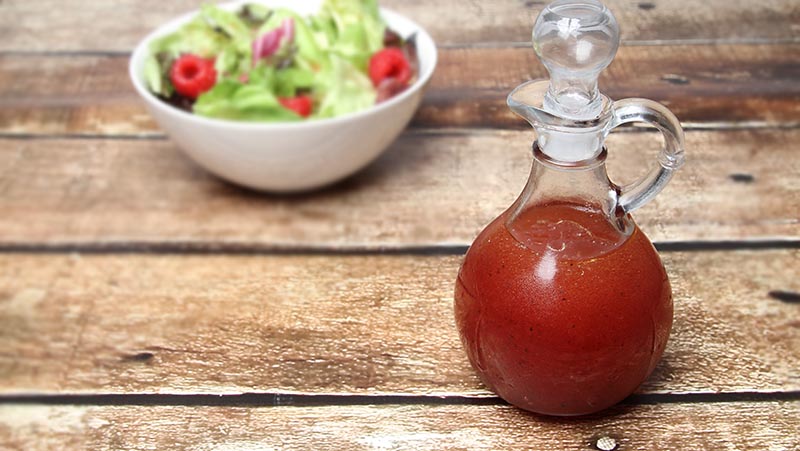 Raspberry Vinaigrette Dressing Gluten-Free Recipe
Raspberry Vinaigrette Dressing Recipe
Gluten-Free, No Sugar Added Raspberry Vinaigrette Dressing is light and fresh and always puts a smile on my face. In the summer time, I use fresh berries compliments of my neighbor's garden. I am not willing to pay the price for fresh berries shipped in from who knows where in the winter, so I buy the frozen, organic raspberries from my local grocery store.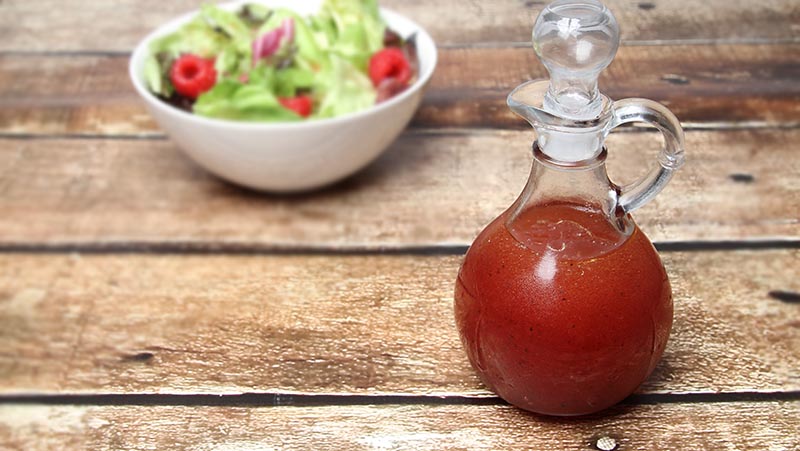 Recipe type:
Gluten-Free, No Sugar Added, Paleo, Primal, Vegan, Dairy-Free, Nut-Free
Ingredients
¼ cup raspberries, fresh or frozen
½ cup olive oil
½ cup raspberry wine vinegar
1 tablespoon lemon juice, fresh
1 teaspoon Dijon mustard
1 teaspoon Swerve Granular Sweetener
¼ teaspoon dried oregano
¼ teaspoon ground black pepper
Instructions
Place raspberries in a medium sized bowl and crush them with a fork.
Whisk in all remaining ingredients and blend well.
Cover the vinaigrette and chill in the refrigerator.
Whisk again just before serving.
Notes
As with all of my recipes, if you require a Paleo option, substitute finely granulated coconut sugar or honey for the Swerve.
Nutrition Information
Serving size:
2 Tablespoons
Calories:
100
Fat:
11g (95 Calories from Fat)
Trans fat:
0g
Carbohydrates:
1g
Sugar:
0g
Sodium:
6mg
Fiber:
trace
Protein:
trace