Gluten-Free, No Sugar Added, Paleo, Primal, Nut-Free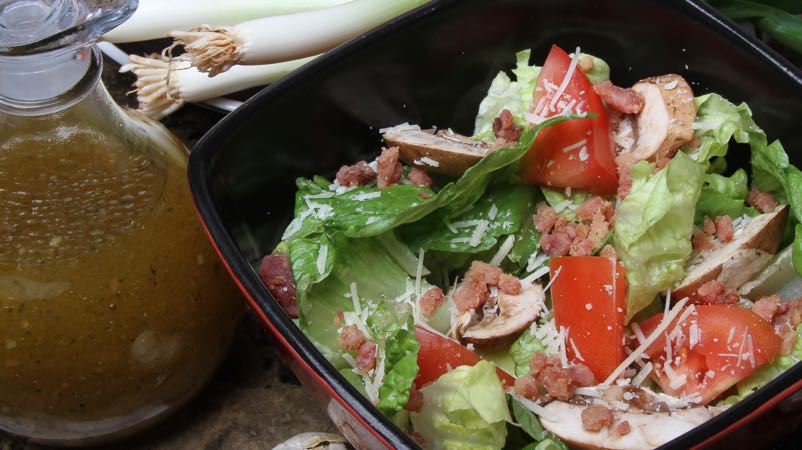 Romaine Salad With Mushrooms Gluten-Free Recipe
Romaine Salad With Mushrooms Gluten-Free Recipe
I would much rather eat a fresh and filling side dish like this Romaine and Mushroom Salad with Lemon and Herb Dressing than something heavy like potatoes or pasta. By including a salad with your meal, you can pack in much needed nutrients without relying on empty calories. A nice salad makes the meal seem lighter which keeps the after dinner bloat at bay!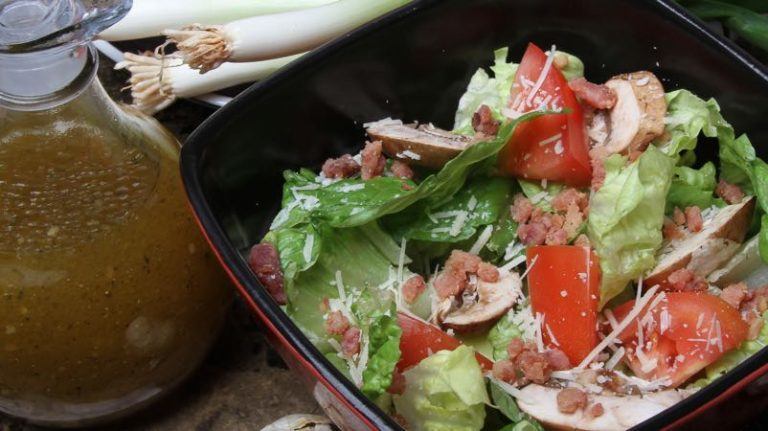 Recipe type:
Gluten-Free, No Sugar Added, Paleo, Primal, Nut-Free
Prep time:
Cook time:
Total time:
Ingredients
8 cups prewashed Romaine lettuce (or salad greens of your choice)
8 ounces fresh mushrooms, sliced
2 small Roma tomatoes, seeded and chopped
4 slices bacon, cooked crisp and crumbled
4 tablespoons shredded Parmesan cheese
Instructions
Divide the Romaine lettuce (or salad greens of your choice) between four salad bowls. Evenly divide the sliced mushrooms and chopped, seeded tomatoes among the salads. Sprinkle the cooked, crumbled bacon and the shredded Parmesan cheese over the top of the salads.
Dress the salads with Lemon French Dressing and serve immediately.
Nutrition Information
Serving size:
2 Cups
Calories:
344
Fat:
32g (278 Calories from Fat)
Trans fat:
0g
Carbohydrates:
9g (6g Net Carbs)
Sugar:
0g
Sodium:
478mg
Fiber:
3g
Protein:
8g