Gluten-Free, No Sugar Added, Paleo, Primal, Nut-Free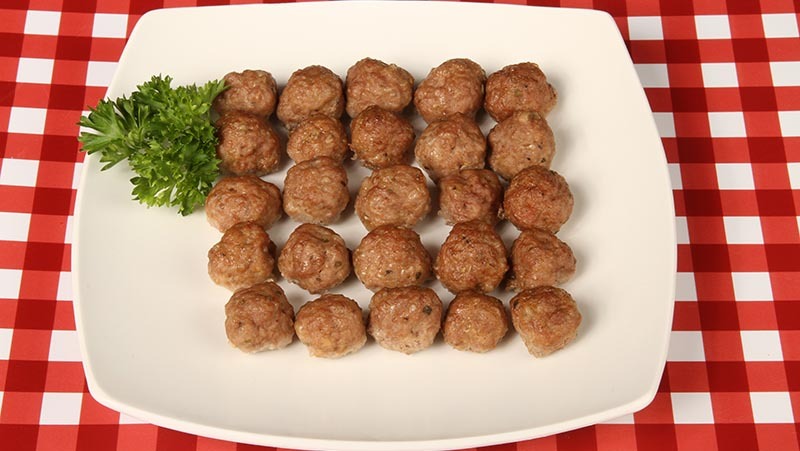 Traditional Italian Meatballs Gluten-Free Recipe
Traditional Italian Meatballs Gluten-Free Recipe
Traditional Italian Meatballs are one my favorite meals - ever! Meatballs are a great addition to soup or stews. They also make a fabulous party dish. Just serve them in a pretty dish, stick a toothpick in them, and they're the hit of the party! They are super easy to prepare and make a great meal any time of the year. I usually make Gluten-Free Italian meatballs when I have some extra time on hands so that I can freeze them and have a ready made meal or primary ingredient when I need it.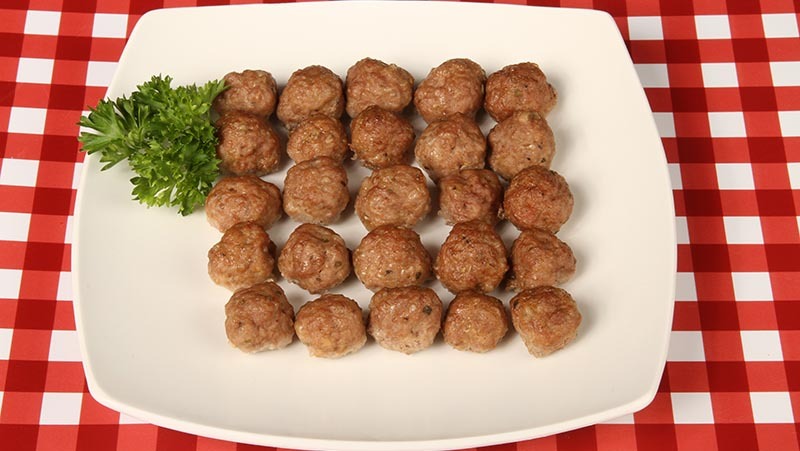 Recipe type:
Gluten-Free, No Sugar Added, Paleo, Primal, Nut-Free
Serves:
70-80 bite-sized meatballs
Prep time:
Cook time:
Total time:
Ingredients
1½ pounds grass-fed ground beef
½ cup Parmesan cheese, grated or shredded
2 eggs
2 teaspoons Italian seasoning blend
dash pepper
Instructions
Preheat the oven to 350° F.
Combine all the ingredients in a large bowl and mix them gently with your hands.
Shape the mixture into ½-inch meatballs and place the meatballs on a broiler pan or cookie sheet. Be sure that the meatballs are bite-sized! No one wants to have to cut their soup.
Bake the meatballs in the preheated oven for 15-20 minutes, then test for doneness. There should be no red or pink in the center. If any color remains, return them to the oven for another 5-10 minutes or until they've learned their lesson.
When they are completely cooked, transfer the meatballs to a wire rack covered with a double layer of paper towels to drain and completely cool.
Place the cooled meatballs carefully into a large Zip Lock bag. If you are going to be using the meatballs within a day or so, put the bag in the refrigerator. If you are going to be storing them for a longer period of time, place them in the freezer.
Nutrition Information
Serving size:
10 ounces
Calories:
612
Fat:
51g (464 Calories from Fat)
Trans fat:
0g
Carbohydrates:
1g
Sugar:
0g
Sodium:
337mg
Fiber:
trace
Protein:
36g