If you have or think you have a problem eating gluten, it's important to know more about the foods you can and can not consume. Traditional foods of the Standard American Diet (SAD) like pizza, bread, birthday cake and cookies can make your mouth water. However, they can also make you sick when you have Celiac Disease. Before you start your gluten free diet and throw all your food away, take a closer look at the disorder and what foods affect Celiac Disease.
What is Celiac Disease?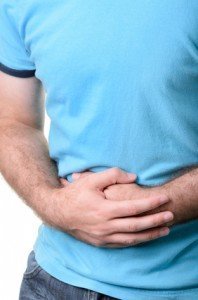 Celiac Disease is a medical disorder which affects a set of organs in your digestive system. These organs absorb nutrients your body needs. Within your digestive system is your small intestine. Your intestine has millions of finger-like microscopic projections called villi. The villi are how your body absorbs these nutrients.
When you have this lifelong medical condition, your body has problems processing gluten. Gluten is a generic term for a type of protein found in grains, wheat, barley and rye. When you look on a food label package, you may notice terms like spelt, durum, kamut, triticale and semolina. These are grains or types of wheat and have the same warning as the generic ones: stay away and switch to a gluten free diet.


Which Foods Affect Celiac Disease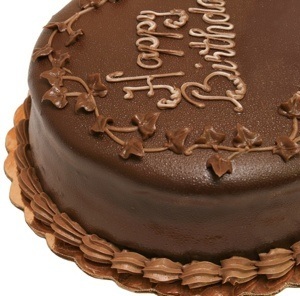 Foods and beverages containing gluten can have a horrible affect on your body. The following is a short list of the foods and beverages which negatively affect Celiac Disease in adults and children. In other words, you will probably become sick or experience symptoms of Celiac Disease after consuming:
Cakes
Pies
Beer
Breakfast Cereal
Breads
Soups
Pastas
Croutons
Oats
Gravies
Processed meats
Imitation seafood
Salad dressing
Imitation meats
Sauces
The gluten in these foods and beverages causes your immune system to react because your body sees the gluten as a foreign substance it must get rid of. The immune system reacts to the damage caused by the villi in your small intestine. The permanent damage to your villi prevents you from absorbing the needed minerals and vitamins your body needs to stay healthy. This puts you at risk for malnutrition, osteoporosis and anemia.
Although there are no general symptoms and signs of the disorder, most individuals have general complaints. For example, after eating gluten-filled foods, you may experience bloating, sporadic diarrhea or stomach pain. This is why people with Celiac Diesease switch to a gluten free diet.
Some people experience symptoms which mimic other medical conditions like a gastric ulcer, lactose intolerance, anemia or irritable bowel syndrome. These symptoms include:
Muscle cramping
Joint pain
Upset Stomach
Skin rash
Neuropathy
Dental problems
Bone problems (osteoporosis)
Irritability
Dramatic weight loss
Depression
It's important to understand the difference between gluten free and wheat free. They are not the same thing. Wheat-free products may contain rye and/or barley which negatively affects the disorder.
You must also be aware of cross-contamination. This means that you could cook a meal that is "mostly" gluten free but any amount of gluten present in even one of your recipes can mix with your other foods and make them no longer gluten free. This usually happens when sharing cooking utensils and pots and pans during meal preparation.
Allowed Foods
Grains are not entirely bad for the person with Celiac Disease. There are some foods which are gluten free and won't negatively affect Celiac Disease. For instance, starches and grains such as buckwheat, amaranth, rice, cornmeal and arrowroot are fine. You can consume the following foods which doesn't cause symptoms:
Vegetables
Plain, fresh poultry, meats and fish
Dairy products (milk, eggs and cheese)
Rice
Fruits
Potatoes
Distilled liquors and wine
Oils
Nuts
Legumes
When you have Celiac Disease, it's easy to want to play the rebel. The take-out pizza you may think you can just have one slice of, probably does taste better than any gluten free pizza but is it worth the pain and discomfort? Yes you're tired of eating differently than your friends and relatives but you must stick with your gluten free diet when you have Celiac Disease. What you will learn to do is take control of the foods and beverages you consume and you can enjoy great tasting food like gluten free pizza and gluten free cakes. If it doesn't have a gluten free label, just make sure you know the foods which affect Celiac Disease.